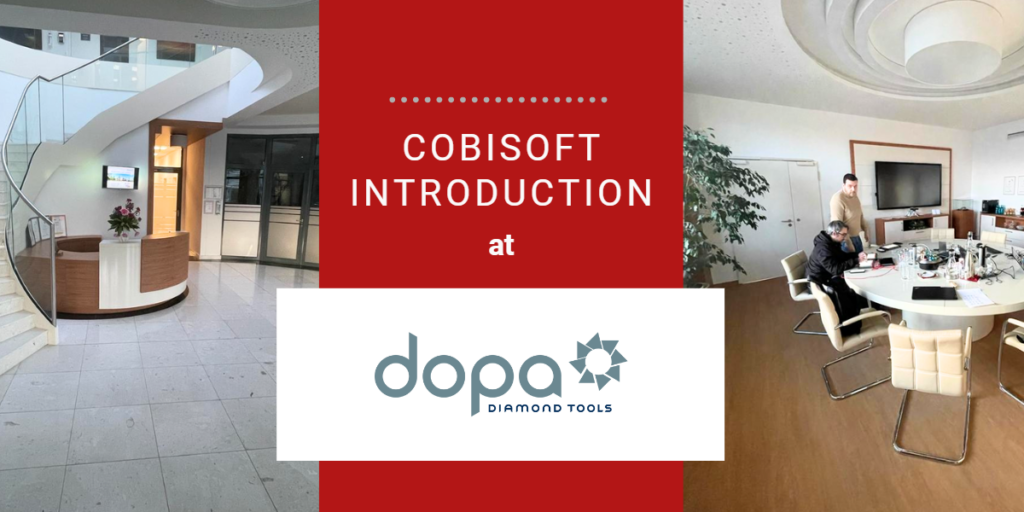 COBISOFT introduction at dopa diamond tools
dopa diamond tools is an internationally rapidly growing company based in Berlin, which operates successfully on the market in the areas of optics production, machine and tool construction. 
The customer has been successfully using SAP Business One for several years. The overall requirements for the ERP system increased due to the new business areas of mechanical engineering and toolmaking created in 2019. In order to meet future growth and company requirements, further processes for all core areas had to be digitized more deeply.

In the first phase, COBI.wms and COBI.ppc from the COBISOFT family were successfully introduced for the optics production division. From the mobile digital goods receipt and issue, with automatic label printing using barcode scanners, as well as the introduction of barcode-based transactions, COBI.wms was able to immediately achieve greater transparency and faster information availability for all users in the company.
The production process was also flexibly mapped with COBI.ppc on Android-based tablets. SAP users now receive the information status of upcoming and ongoing productions in real time and thus increase the profitability of their production.
With the introduction of COBISOFT, the course has now been set for further growth and  digitization projects for the areas of mechanical engineering and toolmaking are already in the planning phase.